Commutateur Ethernet Ethernet N-net
N-net NT-MIN328-AF8 est un commutateur POE Ethernet réseau Ethernet en réseau industriel gigabit avec 8 ports 10/100 / 1000Base-Tx et 2 ports 1000Base-FX. Il prend en charge POE standerd IEEE802.3AF et IEEE802.3AT. Il est livré avec un ensemble complet de fonctionnalités de gestion comprenant NT-ring, VLAN de gestion, QoS, RMON, mise en miroir des ports N: 1 et journal d'alertes local. Cette série spécialement conçue pour résister aux températures extrêmes, aux vibrations et aux chocs, les commutateurs Ethernet de qualité industrielle Perle IDS sont idéaux pour les environnements difficiles rencontrés dans l'automatisation industrielle et industrielle, les systèmes de transport maritime, ferroviaire et intelligent, le pétrole et le gaz. , applications minières et extérieures.
Caractéristiques des commutateurs Ethernet industriels
1. Série d'interrupteurs industriels conçue spécifiquement pour les environnements industriels difficiles.
2. Les fonctionnalités L2 + permettent une gestion, une sécurité, une qualité de service et des performances optimales.
3. Prise en charge des fonctionnalités de commutation L2 +, y compris le VLAN 802.1Q, la mise en miroir, l'isolation des ports et le protocole IGMP
Snooping, DHCP Snooping, LLDP, gestion POE +, IP Source Guard, inspection ARP, ACL, etc.
4. Supporte STP arbre (802.1D) et RSTP (802.1W).
5. Les trames Jumbo prennent en charge jusqu'à 9,6 kilo-octets.
6. Prend en charge la gestion améliorée via WEB, CLI, TELNET, SSH, SNMP.
7. Diagnostic de câble de support
8. IEEE 802.3af et 802.3at. Prend en charge la fonction de configuration PoE par port
9. G.8032, support <50ms protection rapide des anneaux industriels
10. Utilisant la conception industrielle: -40 ℃ ~ +80 temperature température de fonctionnement et double entrée de puissance redondante (46-54V DC)
11. Catégorie de protection: IP40, conception de surface de refroidissement de châssis en aluminium, aucun ventilateur, aucun trou de refroidissement.
Spécification du commutateur Ethernet Ethernet industriel
technical parameter

Standard:IEEE802.3,IEEE802.3u, IEEE802.3ab ,IEEE802.3x, IEEE802.1D(STP),

IEEE802.1w(RSTP),IEEE802.1Q(VLAN Tagging),IEEE802.1p(QoS)

Protocol:NT-Ring, IGMP v1/v2, GVRP, SNMP v1/v2/v3, DHCP Client, TFTP, SMTP, RMON, LLDP, HTTP, SSH, Telnet, SNTP Server/Client,.

Flow control:IEEE802.3x(Flow control).Back Pressure

function

Switch function: POE+, RSTP, SNMP, QOS, 802.1Q VLAN, Port Trunking, Static multicast filtering, Bandwidth management, Broadcast storm, Port traffic statistics, Online upgrade, Upload and download profiles,User name login system, etc.

Interface

Giga RJ45 port:2X4 10/100/1000M 1000Base-T/1000Base-TX RJ45.

Giga Fiber port:1X2 1000Base-X SFP fiber port.

Rs232 port number:1 RS-232 Control port, baud rate:57600bps

transmission distance

RJ45:100M(Standard CAT5/CAT5e cable)

Multimode fiber:1310nm,2KM

single mode fiber:1310nm,20/40/60Km

1550nm,20/40/60/80/100/120Km

Switch attribute

Gigabit forwarding speed:1.488Mpps

transmission mode:Store and forward.

System switching bandwidth:20G

MAC address table:8K

Buffer:1Mbit Frame buffer.

LED indicator light

System indicator:SYS

Interface indicator:The green light is 1000M,Off is 100M. Yellow light is light and blink for port link-up status,Transmitting and receiving data,Off is link-down status.

Power Supply

Input voltage:46~54VDC

Input mode:Plug in type 6 core 5.08mm spacing terminal

Support redundancy function for dual power supply

work environment

Operating temperature range:-40~75℃

Storage temperature range:-40~85℃

Outer case:IP40 protection grade, corrugated high strength metal case

Installation method: guide rail type.
Emballage Ethernet Commutateur Ethernet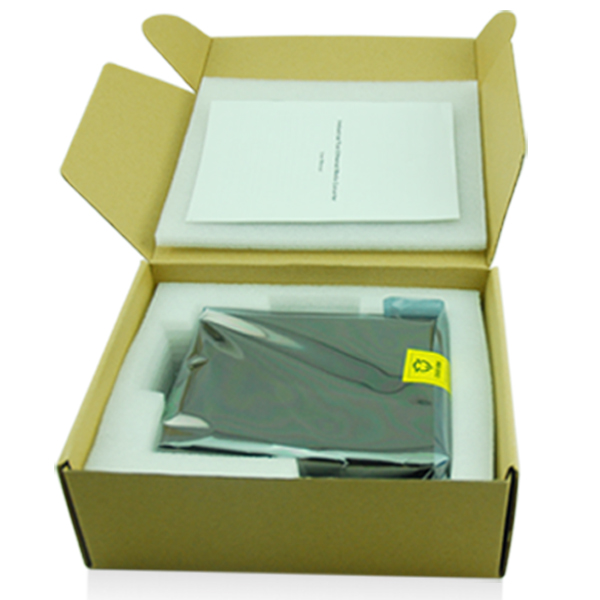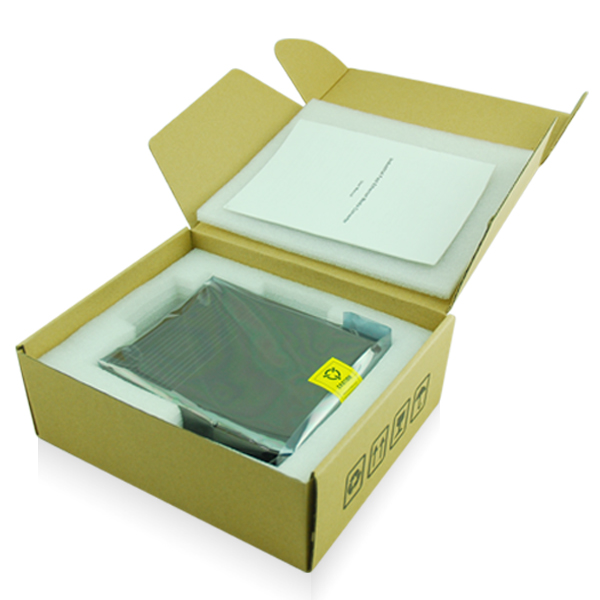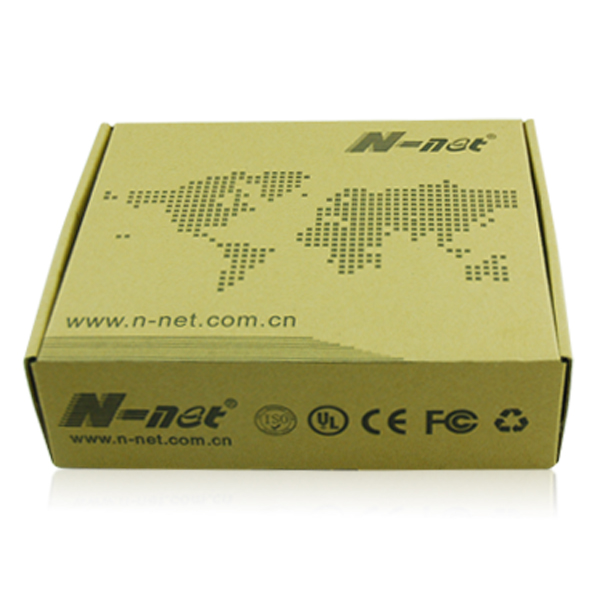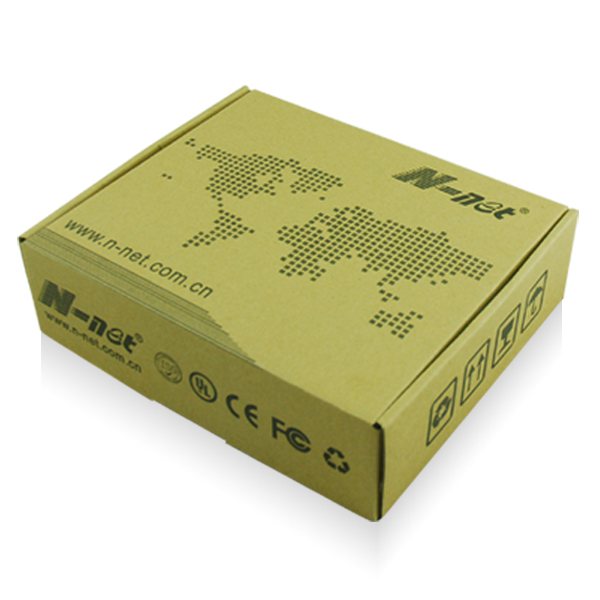 Groupes de Produits : Commutateur Ethernet industriel > Interrupteur Ethernet industriel